The Rolf Method of Structural Integration
Structural Integration practitioners
Overview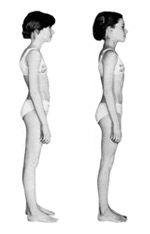 The Rolf Method of Structural Integration is a form of therapy for the body developed by Ida Rolf in the 20th century in the United States that aims to physically modify the body's muscular connective tissue (fascia) to help organize a person's overall structure. The practitioner will apply pressure in a systematic way in order to release the fascia and thus help the body go a more structurally optimal position.
The overall goal is to find a sense of balance that comes from the core. Dr. Rolf developed a way to accomplish this in ten progressive segments, thus the ten sessions. The first three sessions are opening, the next four are organizing, and the last three are integrating. These ten sessions have been tested on thousands of people and have shown to provide a foundation from which a person may better realize his or her fuller potential.
After ten sessions, clients report sensations of greater overall ease with their body. Good posture becomes effortless.
When the body gets working appropriately, the force of gravity can flow through.
Then, spontaneously, the body heals itself.
- Ida P. Rolf
IDA P. ROLF and the soft tissue technique
Ida P. Rolf began developing her method of working with bodes in the 1930s. According to Rosemary Feitis, longtime collaborator of Ida Rolf and author of The Endless Web, "At that time and up into the 1950s, received wisdom stated that soft tissue could not hold a change. Myofascia per se was not even considered as a a determinant of structure. Bone-setting (osteopathy, chiropractic) was the only treatment for structure that was then considered effective. Today, many forms of bodywork include a soft tissue technique."
Beyond the ten series
When you feel that many of the changes brought on by the Ten Series have been integrated into your body, you can consider going further with either Post-Ten work or even the Advanced Structural Integration Series.
Post-Ten work exists to help you increase your level of body awareness and can be requested at your convenience. While Post-Ten work can mean a singular session from time to time, most Post-Ten work is comprised of a series of three sessions that are done over a period of three or more weeks.
Advanced Structural Integration is a series of five sessions that complements the Ten Series, but departs from the Ten Series by requiring a greater degree of participation and awareness from you. Advanced Structural Integration also requires a higher level of skill on the part of your practitioner.
Book a session
NEW YORK CITY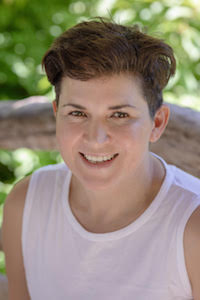 Amy Mingasson
Certified Advanced Structural Integration Practitioner
New York City, Manhattan
More about Amy Mingasson
Book an Appointment
PARIS
Stéphanie Bellion
Certified Advanced Structural Integration Practitioner
71, bd de Picpus - 75012 Paris
Tel:
+33 668 68 20 04
Email:
stepbellion@yahoo.fr
AVIGNON
Karen Monaghan
Certified Advanced Structural Integration Practitioner
19 allée du grand chêne
30400 Villeneuve Les Avignon
Tel:
+33 637 37 41 23
LA ROCHELLE
Stéphanie Bellion
Certified Advanced Structural Integration Practitioner
162, rue des gonthières
17 000 LA ROCHELLE
Tel:
+33 668 68 20 04
Email:
stepbellion@yahoo.fr
MARSEILLE
Michèle Ménage-al Khiari
Certified Advanced Rolf Practitioner
25, rue Dr Escat
13007 Marseille
Tel:
+33 491 04 60 78